7 lecciones de ukelele imprescindibles para principiantes
Esta es una lista cuidadosamente elaborada de 5 lecciones de ukelele para principiantes. Estas lecciones cubren todos los aspectos básicos que necesitas entender antes de comenzar tu viaje con el ukelele. No dudes en volver aquí si necesitas ayuda. También puedes ponerte en contacto con otros compañeros del uke en Discord.
How to tune your Ukulele? (Easy Ukulele Tutorial)
Download our Android App, and learn to tune your Ukulele in 8 easy steps. Once your uke in tune, check the playlist hereafter and learn your first 10 Ukulele Songs.
Bonus: Learn Your First 10 Ukulele Songs
Here are 10 Lessons designed to establish a solid foundation. These lessons have been tested with real students (usually adults 40+) to get their ukulele journey off to a great start.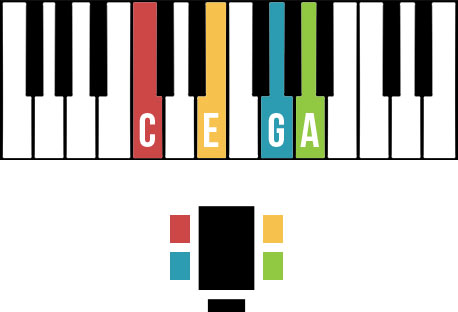 How to tune a ukulele?
If you are reading this you are probably new to the world of Ukulele. In case you are new to ukuleles, or if the ukulele is your first instrument (if you already played an instrument, you'll probably already know this… or not!) you ought to know that it is very important to tune your instrument before playing. Actually, it's important to know when it's out of tune, especially because... read more.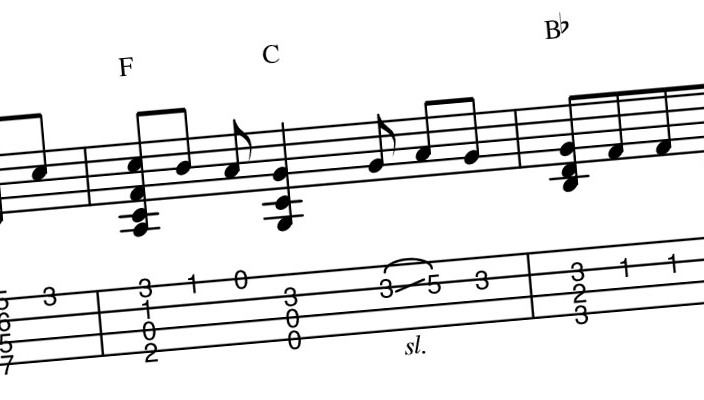 How to read ukulele tabs
Tabs are an alternate writing system to standard musical writing. They are a simple way to symbolize the music to be played on a string instrument (for example, the ukulele). And it is as easy to read as it is to write. Here are the keys to it...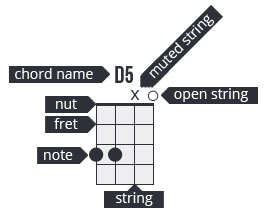 How to read chord diagrams
It's common, when we begin playing ukulele, to start by learning a few chords. Normally, we will find them drawn as boxes with lines and dots. Let's see what this is about...
Basic rhythm patterns for ukulele
For those who are beginning to play ukulele, here is a lesson for you about two basic rhythm patterns that everyone should know, and which you'll be able to play along on most of the songs...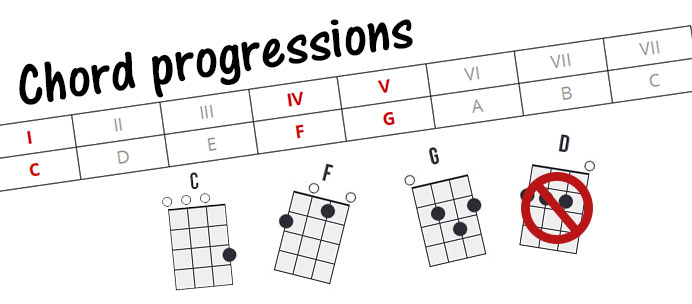 How to read chord diagrams
One of the best aspects of playing the ukulele, is getting to write your own songs. Of course we all begin by learning some of the more popular Uke tunes, but as time progresses most players want to pen their own unique tunes. To do that we need to learn a little about chord progressions...
Las mejores lecciones de Ukulele
Aprender a tocar ukulele con
6

curso de ukulele gratis